Wed, 19 Jan 2022
Seat By The Loch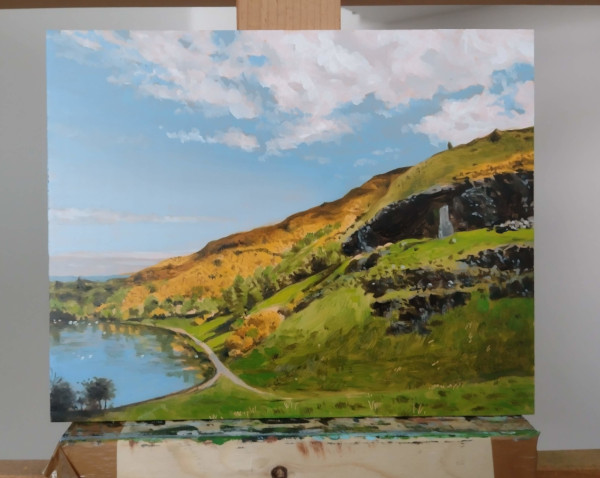 Another small painting with a bit of orange in it. I'm worrying a little that the painting is a bit too "nice" now. Too colourful, too bright? Maybe one for the tourists. Or maybe just paint a really big version and go all in on the sweetness? I have another two similar paintings I should also dig up.
Edinburgh is blessed with many beautiful views, a few can be found close to its own extinct volcano, Arthur's Seat. The picture above shows the view Eastwards over St Margaret's Loch near Holyrood, with the ruins of St Anthony's Chapel on the brow of the hill on the right.

Although Arthur's Seat does not compare to the mountains of the Highlands, let alone the Alps, it is a very impressive and monumental place in Edinburgh. It has a grand scale when you walk around it's base or climb to it's summit. Make sure you dress properly though - especially decent walking or climbing boots.